Search
Nicolas Nageotte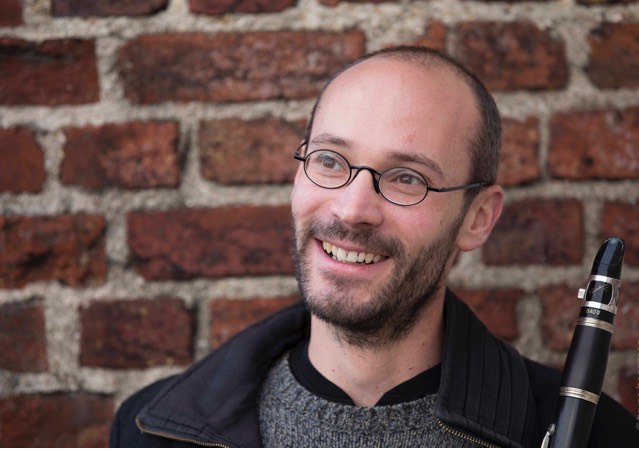 Professor at the Chalon-sur-Saône Regional Conservatory, Bourgogne PESM Music School, Villelongue-dels-Monts Music Academy
Nicolas Nageotte is a musician who has many a horn to play. With clarinets (Bb clarinet, bass or oriental clarinet in G), with saxophones (alto, baritone) or with traditional oriental instruments, such as the doudouk, the sipsi or the zurna, he plays or improvises with today's music styles and blazes the trail for those to come.
Originally from Belfort, France, he first studied music as well as science. After his studies at the Besançon Music Conservatory with Christian Peignier, he entered the Higher Conservatory of Lyon in Jacques Di Donato's and Robert Bianciotto's classes, where he studied clarinet and teacher training. Being active as a chamber musician and soloist, he is also regularly invited to play with the Les Siècles orchestra under its conductor François-Xavier Roth. His taste for contemporary writing led him to join the Namascae Lemanic Modern Ensemble conducted by William Blank. His feel for improvisation, stimulated by his encounters with Jacques Di Donato, Isabelle Duthoit, and Beñat Achiary, blossomed while playing in the Brahmâ Band, in which he played creative music, between rock and free improvisation, along with Jacques Di Donato, and Florent Pujuila.
Since 2010 and after many stays in Istanbul, he has played Turkish music, especially gypsy music from Thrace, learnt with Selim and Ramazan Sesler. His new sound imaginary has materialized, as he mixes compositions, traditional music and improvisations, along with the Talawine Band (with the musician Hassan Abd Alrahman on the oud), Oksit (revisited Turkish music, with the kaval player Ufuk Simsek, and the hurdy-gurdy player and singer Eléonore Fourniau), and in his duo with the accordionist Christian Maës. Also passionate about martial arts, he has been practising tai chi chuan for over 15 years. He teaches clarinet, improvisation and traditional music in France at the Chalon-sur-Saône Regional Conservatory, at the Bourgogne PESM Music School, as well as at the Villelongue-dels-Monts Music Academy.
Together with Jacques Di Donato, he is also a pioneer of the «Bords de Mhère», that offers a season of improvised music in the Nièvre department.
Instruments
Prestige Basset

Festival

Retour en Haut