Search
Ludmila PETERKOVÁ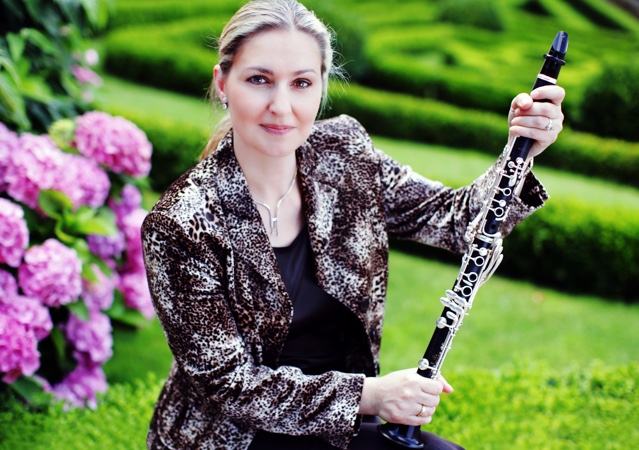 International solist
Czech clarinettist, laureate of the international competition of the Prague Spring 1991. Currently Professor at the Prague Conservatoire, and occasional presenter and actress (youth pro­gram Periskop on Czech Radio 2 Prague, Czech television serial "Hop nebo trop", Terra musica, ExpoHlednice).
She studied this instrument at the Prague Conservatoire and HAMU, Faculty of Music of the Academy of Performing Arts in Prague. She attended a year course in Paris at the Conser­vatoire National Supérieur and various short courses taken by renowned clarinettists (K. Leister, M. Arrignon). Since 2007 she has organised her own summer courses in the West Bohemian town of Domažlice.
She has performed across Europe and in the Czech Republic has participated in prestigi­ous events such as the concert for the session of the International Monetary Fund and World Bank in Prague (with the Czech Philharmonic under conductor V. Ashkenazy). She has performed important concert cycles abroad; for example, in 2005 in Japan where she spent three quarters of a year. The Japanese audiences had the opportunity to hear her play Mozart's Clarinet Concerto in Tokyo and the Aichi Arts Center in Nagoya with the Nagoya Philharmonic Orchestra and the Kalivoda Variations at the Czech National Day at Expo 2005 with the Prague Sympho­ny Orchestra.
Since 2000 she has recorded exclusi­vely for Supraphon. Her CD with compositions by Rossini, Mendelssohn and Bruch received the pres­tigious Harmonie prize for best recording of the year and in 2007 she released her latest recording, Playful Clarinet, which has been very successful.
Instruments
Tosca

RC Prestige

Retour en Haut