Search
Laurence Liberson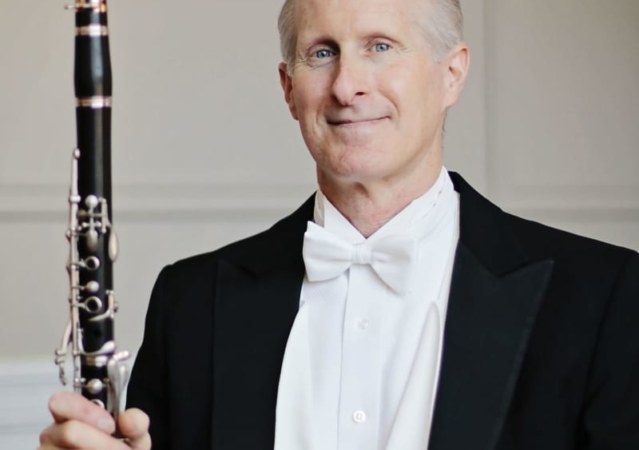 Assistant Principal Clarinet - Detroit Symphony Orchestra
A native of Detroit, Liberson has been Assistant Principal Clarinet and E-flat Clarinetist of the Detroit Symphony Orchestra since 1981.
His early training on the clarinet began at the age of 10 with Detroit-area clarinetist Nicholas Cannici. Subsequent studies were with Herbert Couf, former Principal Clarinet of the DSO; William Stubbins at the University of Michigan; and Paul Schaller, also a former DSO Principal Clarinet. Liberson received his bachelor's degree in Clarinet Performance from the University of Michigan.
Prior to his appointment to the DSO, Liberson served as Principal Clarinet of the Grand Rapids Symphony for five seasons. There, he was often featured in solo and chamber works. He has also appeared as soloist with the DSO on a number of occasions.
Active in the Detroit and Michigan area as a recitalist and a chamber musician, Liberson has been a member of Detroit Chamber Winds & Strings since its inception in 1982, and has participated in the Casals Festival, the Lucerne Easter Music Festival and the Bravo! Colorado Music Festival. Formerly on the faculties of Calvin College and Wayne State University, he teaches privately and has presented master classes in clarinet and chamber music throughout the US.
He has also performed on countless recordings over his long career, both with the Detroit Symphony Orchestra and the Detroit Chamber Winds and Strings.
In his spare time, Larry enjoys reading, films, crossword puzzles, bicycling, skiing, in-line skating and cooking. His greatest claim to fame, however – other than his family (wife Judy, daughter Shaina, son-in-law Matt, and grandsons Connor and Deacon) – is taking second prize in a statewide chocolate cake-baking contest!
He has performed on Buffet-Crampon clarinets exclusively since 1966.
Instruments
RC Prestige

R13

Retour en Haut