Search
Kyrill Rybakov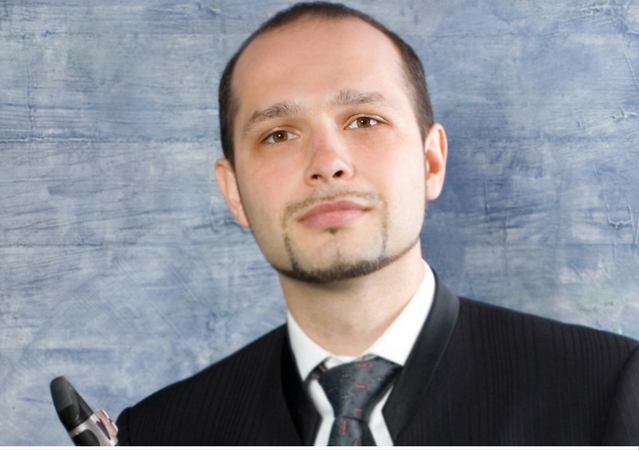 International soloist
Kyrill Rybakov is regarded as one of the most significant Russian clarinetists in the fields of period and contemporary interpretation.
He won the 1st prize at the Moscow Young Clarinettists' competition (1993), the Grand Prix of the International Competition for Eastern European Clarinettists and Bassoonists (1995) at the Chamber Music Competition of the Badenian Cultural Trust (2001, 2002) and the 1st Prize at the "Golden Hanukkiah" (Berlin, 2004).
He graduated with honors from the Paris Conservatoire, the State Tchaikovsky Conservatoire in Moscow and the University of Music Freiburg.
Kyrill Rybakov is in demand as an international guest artist with the finest soloists and ensembles. He recently appeared with Terry Riley, Alexei Lubimov, Marielle Nordmann, Alexander Rudin, Andres Mustonen, and Alexei Volodin and had collaborations with the Minguet", "Salagon" and the "Oistrakh" string quartets, as well as orchestras such as the "Sinfonica Varsovia" and the "Philharmonic of Ekaterinburg" (Russia).
In demand internationally both as a soloist and as a chamber musician, he has been a guest at numerous prestigious festivals including the "Chamber Music Festival in Kuhmo" (Finland), the "Tallinna Barokkmusika Festival" (Estonia), the "Musikfestspiele Potsdam Sanssouci", "Oude Musiek Festival" Utrecht (Holland), the "Berliner Festspiele", the "Culturescapes" festival in Basel, the "ECLAT" festival for contemporary music in Stuttgart and the "Schleswig-Holstein Music Festival".
He had recordings for "ECM Records" and "Wergo classic".
Since 2003 to 2014 he was a professor of clarinet at the Moscow State Conservatory P.I.Tchaikovsky.
Instruments
RC Prestige

Retour en Haut