Search
John Cushing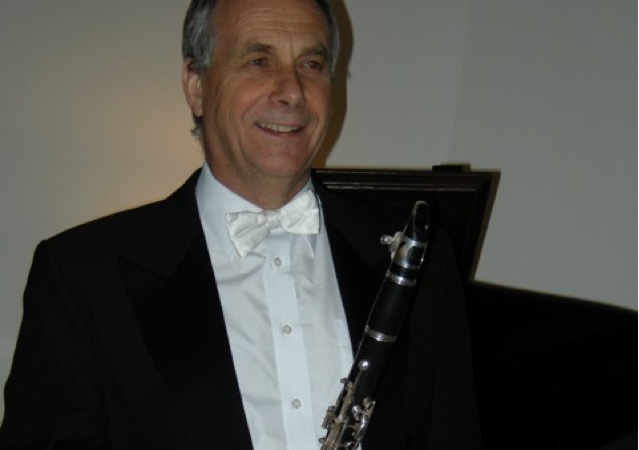 Principal Clarinet RSNO 1978- 2014
Born in London, John Cushing grew up in Liverpool. He began playing the clarinet at the age of thirteen and, after leaving school, studied with Sidney Fell at the Royal Manchester College of Music, where he was awarded the Hiles Medal. He later continued his studies in London with John McCaw.
After five years as Principal Clarinet with the Orchestra of Welsh National Opera, John was appointed Principal Clarinet with the Royal Scottish National Orchestra in April 1978, a post he held until September 2014, 36 very happy and fulfilling years. Since joining he has appeared as soloist with the Orchestra on many occasions, and has an extensive Concerto repertoire, including James Macmillan's clarinet concerto "Ninian," which was written for and dedicated to him in 1998. John performed premieres of Ninian in Edinburgh, Glasgow and London and later around the UK, as well as on tour in Bergen, Norway. He made the world première recording of the work with the RSNO and Alexander Lazarev. He was delighted to perform the piece in Scotland again in 2014 with RSNO after a period of 16 years and thrilled that new audiences responded to it so enthusiastically. In other concertos John has appeared as soloist with conductors as diverse as Rattle, Berglund, Bamert, Gibson, Jane Glover, Takuo Yuasa, Weller, Lazarev, Walker and many others.
In the past few years, John has given several other World and Scottish première performances of works for solo clarinet and chamber ensemble, including pieces by Sweeney, John Adams, Ted Kirk and again James Macmillan, this time a piece for clarinet alone – From Galloway which is also again dedicated to him.
As a guest orchestral player John has performed as Principal clarinet with many of the British symphony orchestras.
John Cushing has a particular interest in chamber and contemporary music. Over the years he has been a member of and played with groups as diverse as Paragon, Allander and Hebrides Ensembles, has worked with many string quartets and the clarinet, soprano and piano trio Vocalise. He is currently busy in the Phoenix wind trio with Katherine Bryan (flute) and David Hubbard (bassoon) as well as the wind quintet Primi whose players are members of both the RSNO and Halle.
John has taught clarinet at the Royal Conservatoire of Scotland (formerly the Royal Scottish Academy of Music and Drama) since 1978 and gives masterclasses and recitals throughout the country, primarily with pianist Scott Mitchell. He was awarded an Honorary Doctorate from RCS in July 2014 and is the recipient of the Royal Philharmonic Society Salomon Prize 2015.
Retour en Haut