Search
Jan Mach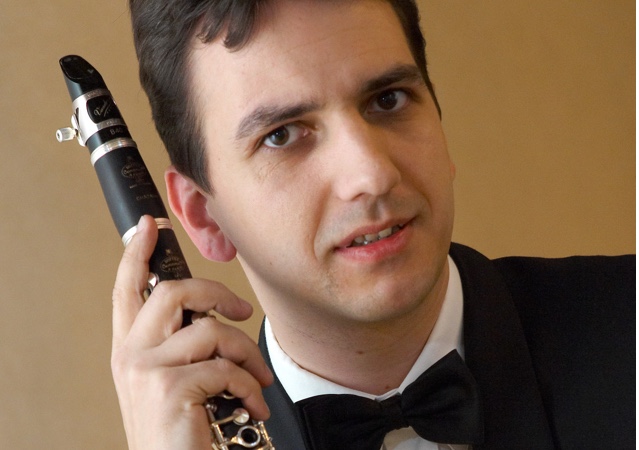 Solo clarinetist of the Prague Symphony Orchestra FOK
Jan Mach studied under prof. Lubomír Bartoň at the conservatory in Brno and under prof. Vlastimil Mareš and prof. Jiří Hlaváč at the Academy of Performing Arts in Prague. He finished his studies there in 2008 as a PhD. He has participated in multiple masters courses in Semmering (AU), Telč (CZ), and Aix en Provence (FR), where he became a member of the festival orchestra under the direction of Ensemble InterConterporain. He spent half a year studying in Karlsruhe (DE) under prof. Otto Kronthaler and prof. Wolfgang Meyer.
In 1993, he was awarded 1. prize at a conservatory competiton in Kroměříž, later the Fond Leoš Janáček award for best conservatory graduate in Brno. Furthermore, he is a finalist of the Jeunesses Musicales Romania and had success at the international competition ARD Munich 2003. As a soloist, he cooperates with multiple orchestras – the Czech Filharmony, Münchener Kammerorchester, Inter Camerata, the Symphonic orchestr of Prafue FOK, and others. Regarding chamber music, he has performed with numerous companies. With the Pražák quartet he premiered and recorded the the clarinet quintet of Jindřich Feld. He performs reguralry with the Zemlinsky quartet and together they recorded the work of F.V Kramář.
In 2003, he founded with Jan Souček and Václav Vonášek the Trio Arundo, which achieved great popularity among listeners and received the award of the Chamber Music Society of the Czech Filharmony. He plays bass-clarinet with the clarinet quartet constituting of AMU teachers, and has led masters classes in Žirovnice, Vardø, and Wroclaw. He teaches clarinet at the Academy of Performing Arts in Prague and is currently a solo clarinetist of the Prague Symphony Orchestra FOK.
Instruments
Tosca

Prestige 1193 – 1183

Retour en Haut