Search
Carlos Gustavo Duarte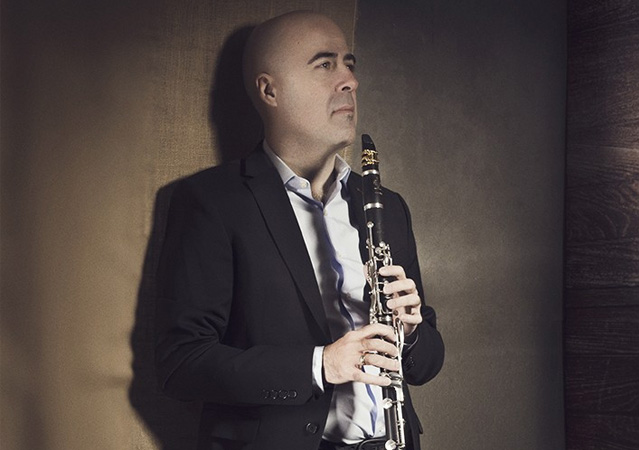 Bass clarinet Solist at the Spanish Radio-Television Symphony Orchestra
Born in Silla (Valencia, Spain), he starts his musical studies at the Agrupación Musical « La Lírica ». He studied at the Conservatory of Music of Valencia where he wins the 1st prize with honors. Among his professors stand José Vicente Herrera and Yehuda Gilad with who he still works today. He is part of the Joven Orquesta Valenciana and the Orchestra of the Conservatory of Valencia, and he collaborated with the principal orchestras in Spain.
Fully invested in his teacher role, he regularly gives Masterclasses and lessons to improve all across Spain and has been a professor at the Professional Conservatory « Jacinto Guerrero » of Toledo and the Musical School of « La Lira « (Pozuelo). Gustavo also invest a lot of his time as a chamber musician, taking frequently part to the Music Cycles of the Chamber Orchestra of the Spanish Radio-Television, and as a guest artist invited in numerous festivals.
He also is a founding member of the « Madrid Cámara » Wind Quintet, and of « Modus Novus » a group which purpose is to spread comtemporary music. As a solist, Gustavo played Concerto nº 1 of C. Mª. Weber with the Spanish Radio-Television Orchestra, and the K622 Concerto from W. A. Mozart with the « Santa Cecilia » Classical Orchestra and the Symphony Orchestra of Segovia, in both case meeting great success.
Since 1994, he is a bass clarinet solist at the Spanish Radio-Television Symphony Orchestra.
Retour en Haut