Search
Diego Lucchesi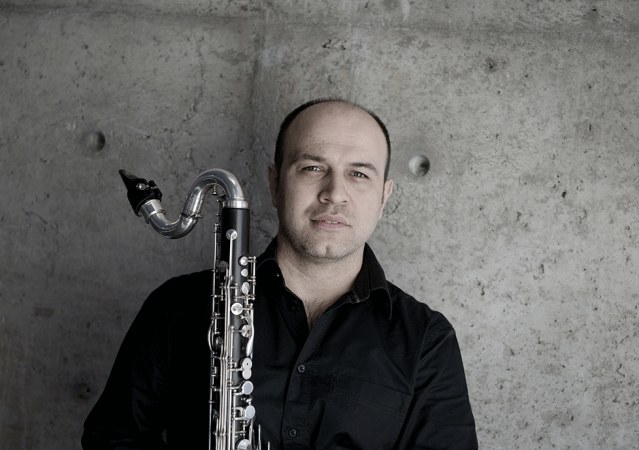 Bergen Philharmonic Orchestra
Diego Lucchesi was born in 1978 in Piacenza, Italy. After completing studies in his hometown with M.o A.Serrapiglio he was admitted to M.o Thomas Friedli's class at the Geneva Haute École de Musique where he obtained a soloist diploma in 2001 (1er Prix de Virtuosité) and an orchestral musician diploma in 2002.
He was bass clarinet at the Academy of the Scala Theater in Milan (1998-2000) and solo clarinet of the Gustav Mahler Jugend Orchester (2002-2003) in which position he toured Japan and, extensively, Europe playing in the most important venues and festivals.
In 2003 he won his present position of solo bass clarinet of the Bergen Philharmonic.
Eminently an orchestral musician he then maintened an intense network of collaboration as guest bass clarinetist with many orchestras across Europe including Philharmonia Orchestra, BBC Symphony Orchestra, Oslo Philharmonic, Scottish Chamber Orchestra, Orchestre de la Suisse Romande, Dutch Radio Philharmonic, National Orchestra of S.Cecilia in Rome to name but a few, working under some of the most prestigious conductors of our times such as Abbado, Boulez, Chung, Dutoit, Welzer-Most and recording for various labels including DG, Decca, EMI, Chandos and BIS.
In 2014 the Bergen Philharmonic commissioned for him a new concerto for bass clarinet and orchestra to the Norwegian composer Henrik Hellstenius as part of the celebrations for the 250th seasonjubileum. The concerto, Still Panic, was premiered in April 2016 with the Bergen Philharmonic lead by its chief conductor Edward Gardner, broadcasted live by the Norwegian radio NRK and live streamed on the orchestra's own digital platform.
A CD release is planned for the near future.
Diego is also teaching bass clarinet at the Griegakademiet (University of Bergen) and on the digital platform "Play with a Pro" and he is a regular guest with BIT20 ensemble of contemporary music.
Diego Lucchesi is a Buffet Crampon artist and plays on Licostini mouthpieces.
When free from his musical career he spends a spectacular amount of time planning holidays, cooking up luxurious meals and playing with his daughter.
Instruments
Prestige 1193 – 1183

Retour en Haut