Search
Daniel McKelway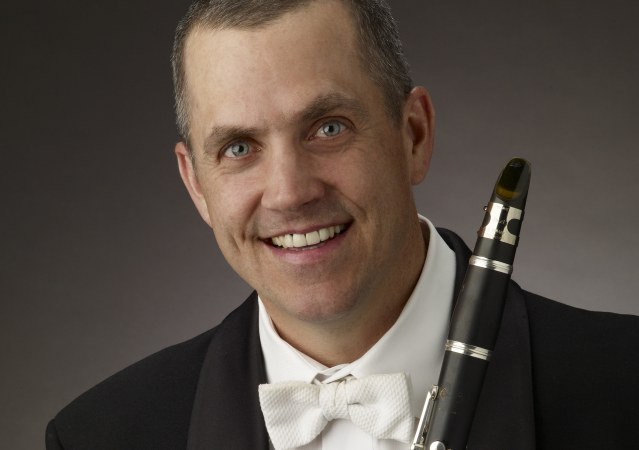 Assistant Principal - Cleveland Orchestra
Clarinetist Daniel McKelway began playing the clarinet at the age of eight. His early teachers were Alan Ware and Thomas Cameron, and Donald Grant. While a student of his principal teacher, Robert Listokin, at the North Carolina School of the Arts (NCSA), McKelway won the Arts Recognition and Talent Search sponsored by the National Foundation for Advancement in the Arts, the NCSA concerto competition, and the Young Concert Artists Audition in 1984.
McKelway received both a Bachelor of Music and an Artist Diploma from the New England Conservatory where he studied with the late Harold Wright, principal clarinetist of the Boston Symphony. While in Boston, McKelway won prizes at the Naumberg and Affiliate Artists Competitions, and in 1989 he was awarded an Avery Fisher Career Grant.
Over the years, McKelway has become one of the most sought-after soloists and chamber musicians of his generation, giving highly acclaimed debuts in Washington D.C., New York, Boston, Los Angeles and performing in over forty states and twelve foreign countries. He has also participated in numerous festivals including Angelfire, Blossom, Bowdoin, Bravo! Colorado, Brevard, Dubrovnik, Edinburgh, Foothills, Kapalua, Marlboro, New College, Newport, Prussia Cove, Taipei, Tanglewood and Vancouver, and he has toured and recorded with the Orpheus Chamber Orchestra. Recent appearances include performances with the Kandinsky Trio, the Miami String Quartet, and as soloist with the New Brunswick Symphony.
In 1994, McKelway began his orchestral career spending one year as principal clarinetist with the Grand Rapids Symphony before being appointed, in May 1995, by Christoph von Dohnanyi as assistant principal and Eb clarinetist of The Cleveland Orchestra. He served as Acting Principal for the 2016 – 2017 season. Daniel has performed as soloist with the Cleveland Orchestra in Mozart's Sinfonia Concertante and Rossini's Introduction, Theme, and Variations and played Principal Clarinet for DVD recordings of the major orchestral works of Brahms.His debut chamber music recording of Mozart, Schubert, and Brahms was released by sonaBlast recordings in 2017. McKelway has served on the faculties of the Longy School in Boston, the Bowdoin Festival, Hope College in Michigan, the NCSA, and is currently on the faculties of the Kent/Blossom Music Festival and Baldwin Wallace Conservatory.
Daniel is married to the violist Lembi Veskimets and has twin daughters, Kaja and Kiili, and a son, Rein, who is playing a wonderful Buffet B10.
While not playing the clarinet Daniel enjoys mountain climbing, sailing, skiing, running, and working on old cars.
Daniel has played on Buffet clarinets for his entire life beginning with his first R13 at the age of 11. He currently plays R13 Bb, A, and Eb clarinets along with Prestige Bass Clarinet and Basset Horn. Phil and Pam Muncy of Muncy winds are dear friends and partners who have helped Daniel find special Buffet clarinets for many years.
Photo courtesy of Roger Mastroianni.
Instruments
R13

Retour en Haut