Search
Calogero PALERMO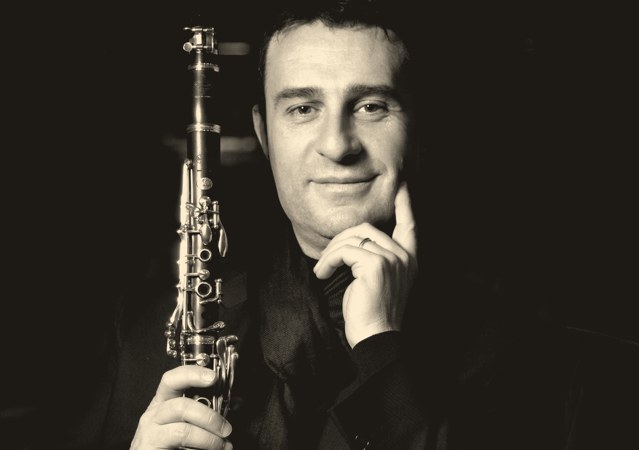 Principal clarinet of the Royal Concertgebouw Orchestra
Principal clarinet of the Royal Concertgebouw Orchestra and former Principal clarinet of the Opera House Orchestra in Rome, Calogero Palermo is considered one of the most important clarinettist worldwide. After getting his Diploma in clarinet with «summa cum laude» at the Music Conservatory "V. Bellini" in Palermo and after completing his postgraduate studies in Geneve, under the tutorage of M° T. Friedli, he started his career very early as principal clarinet in "Orchestra del Teatro V.Bellini" in Catania, playing there from 1993 to 1996.
In 1997 he won the competition for principal clarinet at the Orchestra of "Opera di Roma", and he also played as principal clarinet for the Philharmonic Orchestra of "Teatro alla Scala" in Milan and for the "Orchestra da Camera Italiana ", conducted by S. Accardo. From 2008 to 2012 he was member of the Orchestra National de France. Winner of the International Prize "Jeunesses Musicales" in Bucarest and awarded with other various national prizes – as the "A. Ponchielli" prize in Cremona, the "G. Briccialdi" prize in Terni, and the "Boario Musica" prize – he has performed a brilliant career not just in the most important Italian cities but also in many foreign countries: in Spain, Germany, Tunisia, Russia, Sweden, Austria, France, Hungary, Czech Republic, China, Taiwan, Japan and USA. He has recorded for "B.M.G. Ricordi", "Riverberi Sonori", "Fonè", "Accord for Music" Roma, "Trio Zecchini", Wicky Edition, Cristal Records.
Several of his performances have been broadcasted by radios and televisions such: RAI, RAI SAT, Radio Vaticana, Romanian National Television, Radio France, Radio Tre. Of particular note are the collaborations with Rai Trade which has carried out his live performance of the Concerto No. 1 in F minor Op.73 for Clarinet and Orchestra by Carl Maria von Weber with the Orchestra of "Teatro Massimo Bellini" in Catania, directed by Lu Jia, and with France Musique for the implementation of the quintet op.115 by Brahms along with Soloists of the Orchestra National de France. Authors such Luis Bacalov, Renato Chiesa, Claudio Cimpanelli, Antonio Fraioli and Nunzio Ortolano have dedicated their works to Calogero Palermo.
His career as concert player is strictly connected with his didactic occupation in specialization courses and Master Classes in Italy and abroad. He is the author of the text planning "Soli Orchestra" for clarinet with piano accompaniment. He is regularly invited to take part in the juries of the most important national and international competitions for clarinet. ​Calogero Palermo plays a Buffet Crampon clarinet model RC Prestige.
Instruments
RC Prestige

Retour en Haut