Search
Bergen Philharmonic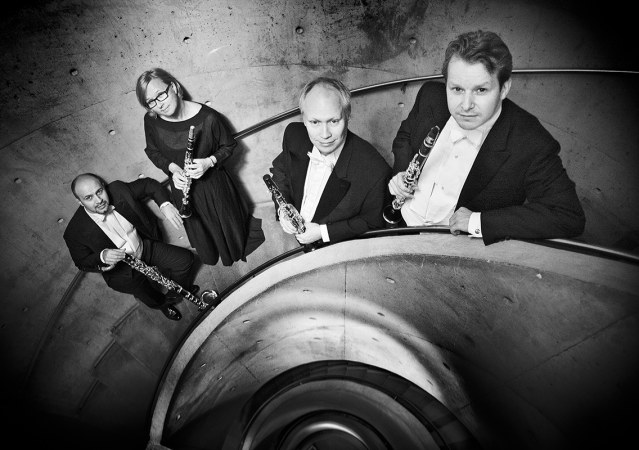 Clarinet Section
The Bergen Philharmonic Orchestra dates back to 1765 and is one of the world's oldest orchestras. In 2015 the BPO will celebrate its 250-year anniversary with Andrew Litton as Music Director. Edvard Grieg had a close relationship with the orchestra and was its artistic director during the years 1880-82. The orchestra, one of two Norwegian National Orchestras, has 100 players, tours regularly and released more than 30 cd's in the period 2009-2012.
Christian STENE (Principal clarinet) is a native of Bergen and previously held the Principal position with the Norwegian National Opera Orchestra. BPO member since 2010. He regularly appears as guest principal in various Scandinavian and European orchestras. Studies in Amsterdam, Copenhagen, Basel and Los Angeles. He teaches at the Grieg Academy.
Håkon NILSEN (Associate Principal/Eb clarinet) was born in Bodø and planned on becoming a pilot. BPO Member since 1994. He is also a member of the contemporary music ensemble BIT20 and teaches at the Grieg Academy. Håkon has his education from Bergen and Oslo.
Tone HAGERUP (Section clarinet) was born in Trondheim and has over the years been a very active chamber musician in Bergen. BPO Member since 1987. Studied in Oslo and Paris with Richard Kjelstrup, Bendt Neuchs Sørensen and Guy de Plus.
Diego LUCCHESI (Solo bass clarinet) was born in Piacenza, Italy. BPO Member since 2003. He obtained his soloist and orchestral diplomas in Geneva with Thomas Friedli. He regularly plays with orchestras across Europe and cooks up some of the best food in town when not flying off to warmer climates.
Retour en Haut