Suche
Fabrice FEREZ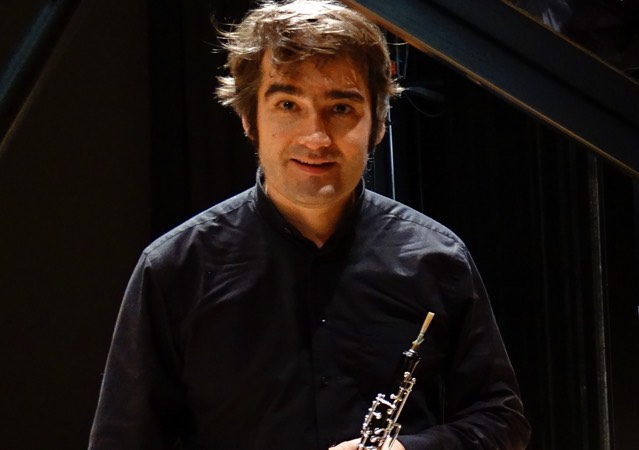 Oboe Soloist for the Franche Comté Victor Hugo Orchester and Professor at the Conservatoire à Rayonnement Régional of Grand Besançon
Fabrice Ferez is principal oboe in the Victor Hugo Franche Comté Orchestra, oboe teacher at the Greater Besançon Conservatoire and Artistic co-Director of the Tetraktys Ensemble. An insatiable chamber music player, arranger, and occasional conductor and composer, he likes to live and to share music of all kinds.
After studying the oboe in the Conservatoire National Supérieur de Musique in Lyon, Fabrice Ferez joined the Mozart Academies in Prague and Cracow where he attended Maurice Bourgue's lessons for the oboe and Sandor Vegh's classes on chamber music.
As a member of the Gustav Mahler Youth Orchestra, he played under Bernard Haitink and Claudio Abbado.
He then performed with different ensembles including the orchestra of the Paris National Opera, the Lyon National Orchestra, the Luxembourg Philharmonic Orchestra and the Flanders Philharmonic Orchestra.
His discography reflects his enthusiasm for chamber music, including as it does works for wind trios by composers from central Europe and a CD dedicated to Schubert and Beethoven. He was also the instigator of a research project on the composer Napoléon Coste, aiming to rediscover the output for oboe and guitar of this romantic virtuoso from Franche Comté who had sunk into oblivion. This effort resulted in a recording in 2009. As Artistic co-Director of the Tétraktys ensemble, he has recorded the Quintet for Piano and Wind by Mozart, the Phantasy quartet by Britten as well as works for quintet and wind trio by Sir Malcolm Arnold. In 2005, in his home département of Drôme, he founded the Festival of the Chapels of Royans Vercors. He continues to run it, always looking out for new types of concert.
He formed a duo with the Swiss pianist Marc Pantillon and in 2014 they recorded a very noteworthy performance dedicated to the Jewish Czech composer Pavel Haas, who was murdered in Theresienstadt in 1944. Claves Records published in 2018 their second recording, devoted to Dutilleux, Messiaen, Hersant and Frank Martin.
An enthusiasm for contemporary music has led him to play regularly the great compositions of today for his instrument, including works by Holliger, Carter, Berio, Lutoslavski, Harvey, Chen and Amy. His repertoire also features the new generation of composers with Au bleu bois by Misato Mochizuki (2000). Two composers have written specially for him. In 2013 Bruno Giner composed Trois silences déchirés for him, and in 2016 Philippe Hersant wrote Shehnaï for him.
Interested in conducting since he was 19, he conducted the Ensemble Orchestral LyonRégion from 1994 to 2000 and the Orchestre Universitaire de Franche-Comté from 1998 to 2005, and was the Musical Director of the Besançon Philharmonic Orchestra from 2001 to 2014.
He also composes whenever he can. He created Nachtstück for woodwind and cello at the festival Musiques en scène in Lyon, and Vamos, a melodrama for eight wind instruments narrator and children's choir at the Flaine festival. In 2018 the Conservatoire in Dole commissioned him to write Lune for children's choir, organ and oboe, and Myriam Rignol inaugurated his Leçon des mots for viola da gamba in 2019. His desire to pass on his love of music – and of the oboe – to future generations has resulted in master classes in China, Slovenia, Germany and Switzerland.
Fabrice Ferez has been trusting Buffet Crampon since 1998.
Instruments
Virtuose

Discography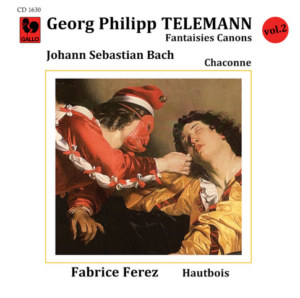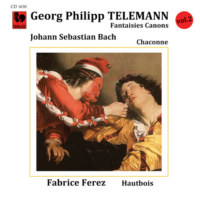 Fantaisies Canons Vol. 2(2022) VDE - Gallo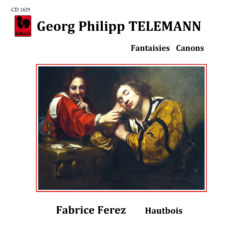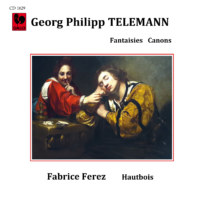 Fantaisies Canons(2020) VDE - Gallo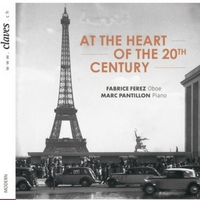 AT THE HEART OF THE 20TH CENTURY(2018) Claves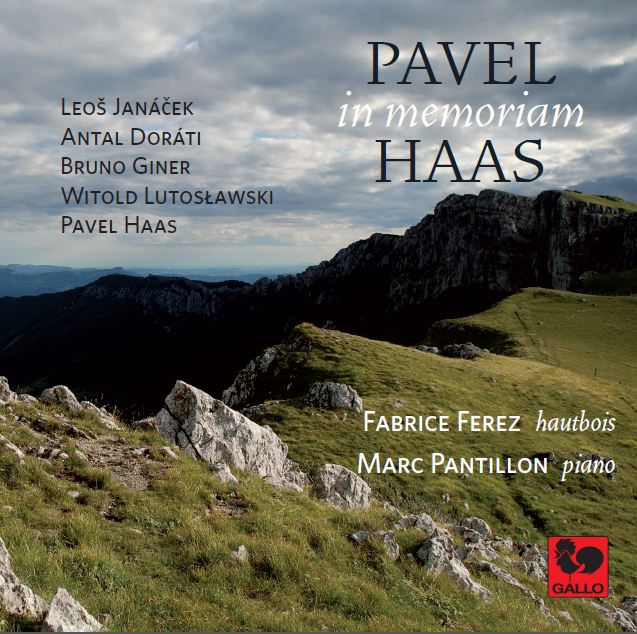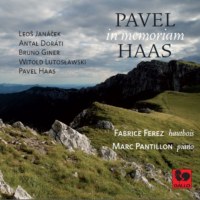 In memoriam Pavel Haas(2014) VDE - Gallo
Retour en Haut