Search
Tradition and Prodige exhibit at salle Cortot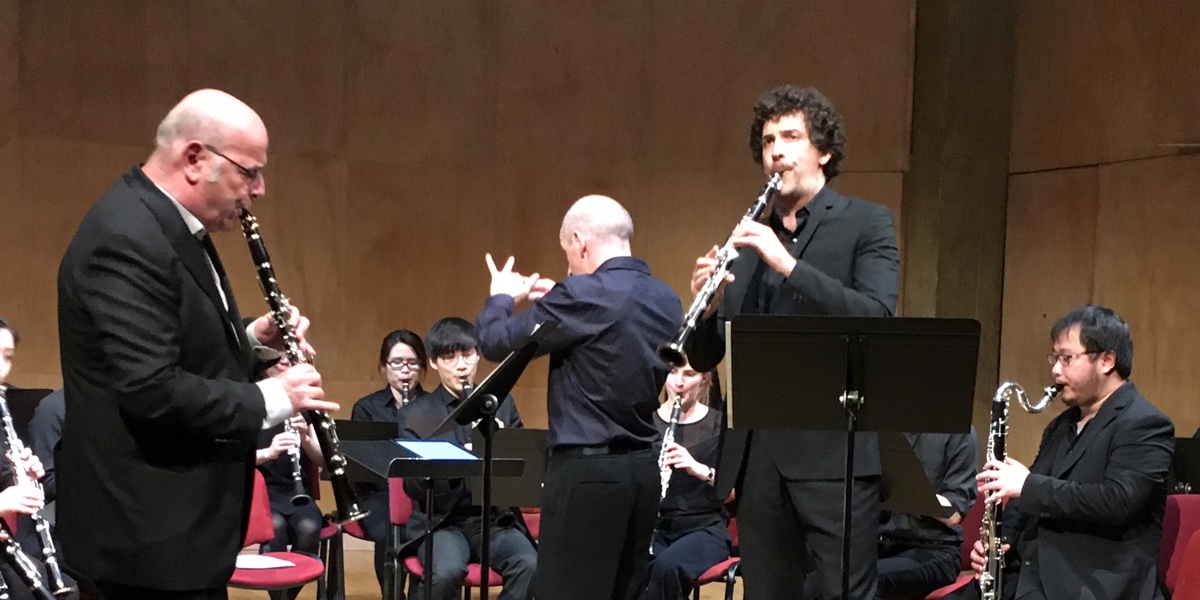 On June 9th at salle Cortot in Paris, amateurs, students et professionals have tried the new professional clarinet Tradition and the new student clarinet Prodige. The exhibit allowed everyone to try Buffet Crampon's clarinets as well as Icon's accessories (mouthpieces, barrels, bells) and Urban Play's mouthpieces.
This event was also about sharing with professors about their students expectations. Because that's the source of our research and development.
The day closed by a concert with Michel Arrignon and Nicolas Baldeyrou, accompanied by the students of the École Normale de Musique directed by Ronald Van Spaendonck.
Buffet Crampon would like to warmly thank everyone who came during this amazing day.
Retour en Haut