Search
Instant Rebates from Buffet Crampon!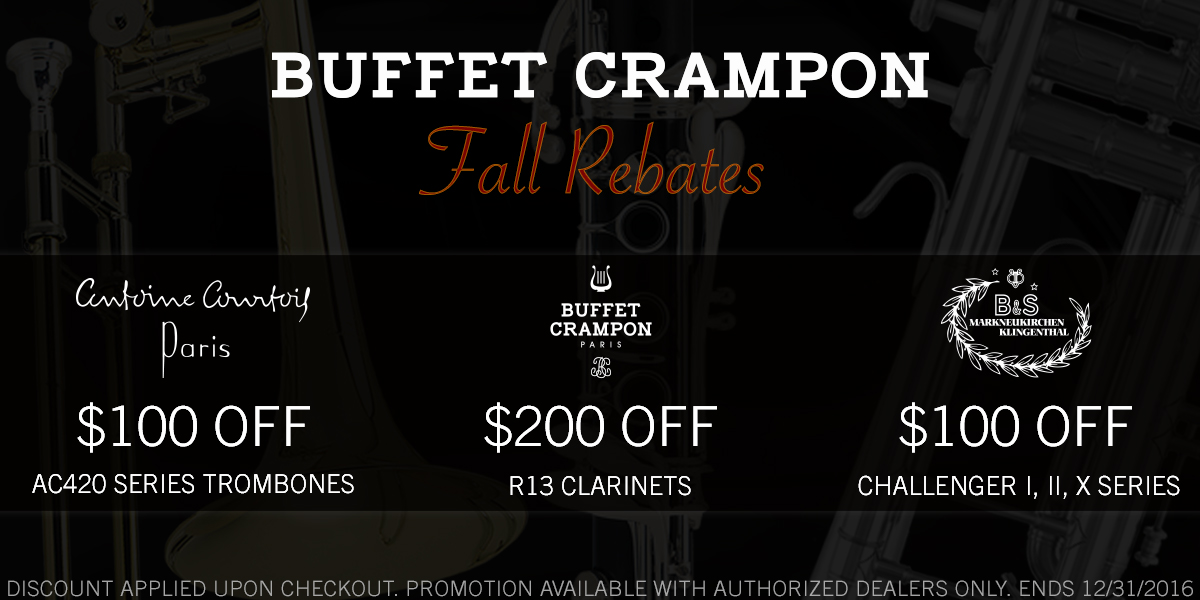 The $200 OFF instant rebate program for R13 B-flat and A clarinets has been a huge success! From now until the end of the year, any new R13 B-flat or A (wood or GL) purchased from an authorized Buffet Crampon USA dealer is eligible for $200 off the price at the time of purchase. Now is the perfect time to purchase a new R13 for the holidays!
BUT IT DOESN'T END THERE!
NOW, we have decided to extend the rebate program to include new items for the remainder of the year: The B&S Challenger I, Challenger II and X Series professional trumpets, and the Antoine Courtois AC420 series of professional tenor trombones are now eligible for $100 OFF instant rebates at the time of purchase! Like the R13 program, the $100 discount will be applied at the time of purchase and is available through authorized Buffet Crampon USA dealers only.
Now's your chance to upgrade to the finest clarinets, trumpets and trombones available while saving money instantly! Contact your authorized Buffet Crampon USA dealer today!
Retour en Haut