Search
E13 Clarinet Contest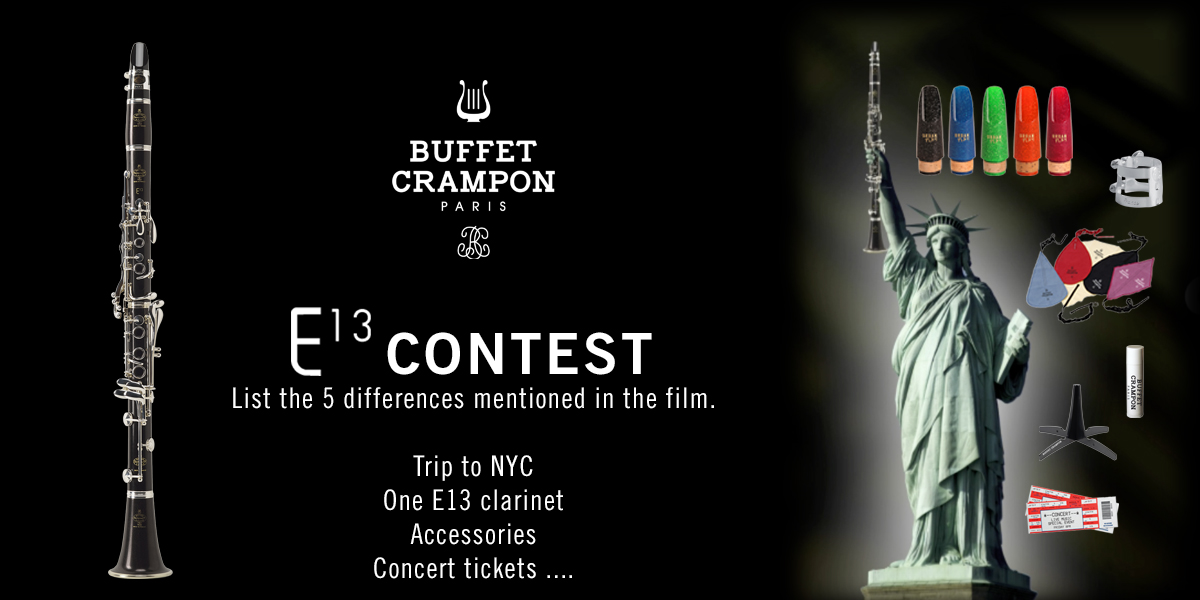 Dreaming of a trip to New York City?
From August 1st to November 15th 2016, try your luck at winning a trip to New York City and many other prizes by entering the E13 Clarinet Contest!
To enter, identify the 5 new features of the clarinet by watching the video below, and fill out the form at the bottom of the page for your chance to win one of these many prizes:
1st prize : A trip to New York for 3 people.
2nd prize : A new E13 Bb Clarinet.
3rd-23rd prize : 20 concert tickets.
24th – 74th prize : 50 Buffet Crampon accessories.
Participants with the correct answers will be chosen at random and contacted directly by email.
Official Terms & Conditions are available by contacting Buffet Crampon via events@buffetcrampon.com
Retour en Haut