Search
Au revoir Don Montanaro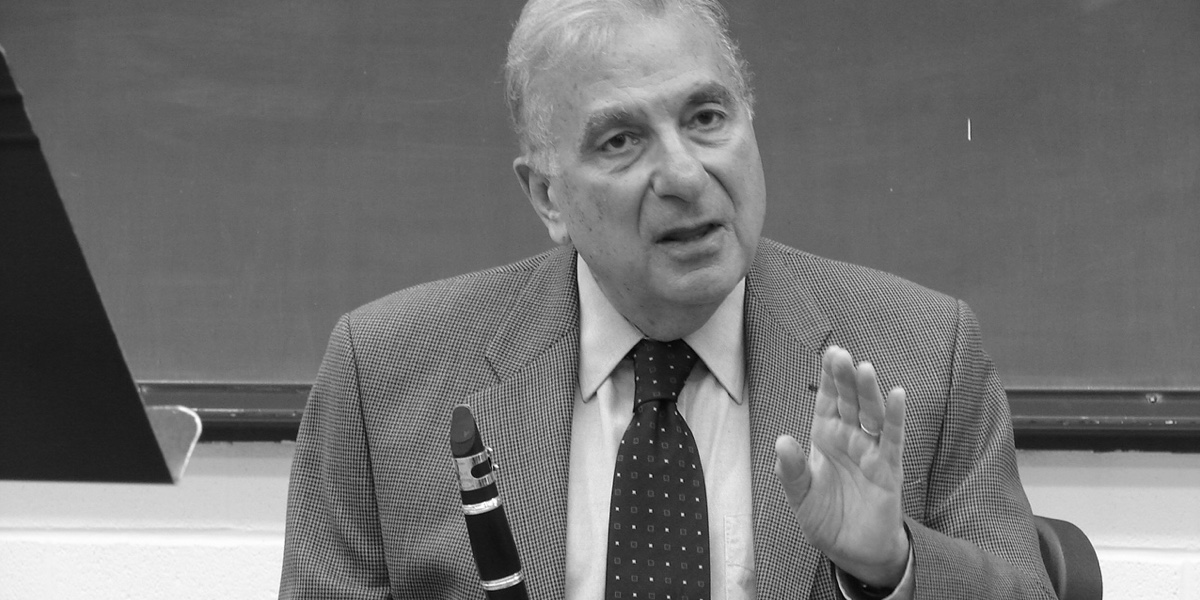 It is with profound sadness that Buffet Crampon announces the passing of Clarinet Artist Donald MONTANARO. Mr. Montanaro passed away Wednesday, November 30, 2016, in his hometown of Philadelphia, Pennsylvania, with his beloved wife Margarita and close family at his side.
Mr. Montanaro retired as the Professor of Clarinet and Woodwind Chamber Music at the Curtis Institute of Music in 2014 after serving on the faculty since 1980. During that time, he became one of the preeminent clarinet teachers in the world, shaping the sounds and careers of countless major orchestral clarinetists and conservatory professors worldwide. His former students hold (or have held) Principal Clarinet positions in Philadelphia, Minneapolis, Cincinnati, Dallas, the Metropolitan Opera and others.
Mr. Montanaro joined the Philadelphia Orchestra in 1957 as Associate Principal Clarinet, a position he held until his retirement from the orchestra in 2005. During his tenure, he toured Europe and the Far East performing as a soloist and in chamber music concerts. He also performed in many Chamber Music Festivals, including the Marlboro and Casals Festivals. Mr. Montanaro is one of the founders of the Philadelphia Chamber Ensemble and had been its music director since its inception in 1977. He released several chamber music recordings with Boston Records.
Buffet Crampon USA President & CEO François Kloc grew very close to Mr. Montanaro since his arrival in the United States in 1996. Reflecting on Mr. Montanaro's passing, François commented, "It took me back to the first time I met Don and how nervous I was. Being with such a legend and listening to his explanation of his concept of sound is something which shaped me to be who I am today. There are no words strong enough to describe how thankful and humbled I am to have had the privilege to know Don and call him a friend. I would not be where I am today without Don's influence and wisdom." In closing, François summed up his feelings, commenting, "(Don's) silky tone will resonate in my ears forever."
Jérôme Perrod, CEO of Buffet Crampon, also understood Mr. Montanaro's great influence on the clarinet world: "Mr. Montanaro was a crucial part of Buffet Crampon's development and growth in the United States and North America; his love for clarinet and the brand was obvious and contagious. Mr. Montanaro's exacting standards and high attention to detail and quality helped Buffet Crampon become the dominant clarinet brand it is today. I thank him for his support and love of Buffet Crampon."
The entire Buffet Crampon team mourns the loss of Donald Montanaro and sends deepest condolences to his wife Margarita, his family, and all the clarinetists' lives he touched during his legendary career.
Retour en Haut