Search
Dominik Wollenweber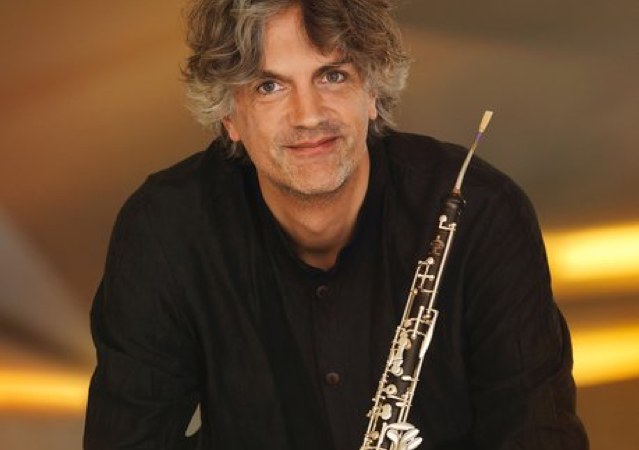 Cor anglais pour le Berliner Philharmoniker
Le son du cor anglais lui est familier depuis sa petite enfance : son père en jouait au sein du Bavarian State Orchestra. Mais Dominik Wollenweber a d'abord joué de la flûte, puis à l'âge de 14 ans, du hautbois, qu'il a étudié à Munich avec Hagen Wangenheim à la Musikhochschule et avec Simon Dent au Conservatoire Richard Strauss.
Il a eu ses premiers contacts avec le Berliner Philharmoniker en tant qu'étudiant de l'Académie de cet orchestre de 1991 à 1993 avec Hansjörg Schellenberger. Durant cette période, Dominik Wollenweber était le hautbois solo du European Union Youth Orchestra sous la direction de Claudio Abbado. Il a obtenu le Sponsors' Prize of the Bavarian Ministry of Culture (1992) et le Prize-winner at the ARD International Competition (1996).
Après avoir occupé divers postes, il a auditionné au Berliner Philharmoniker pour le poste vacant du cor anglais et a été engagé. En plus de toutes ses activités dans l'orchestre et en musique de chambre, il enseigne depuis 2000 à la Hanns Musikhochschule en tant que professeur associé.
Instruments
Prestige 4713